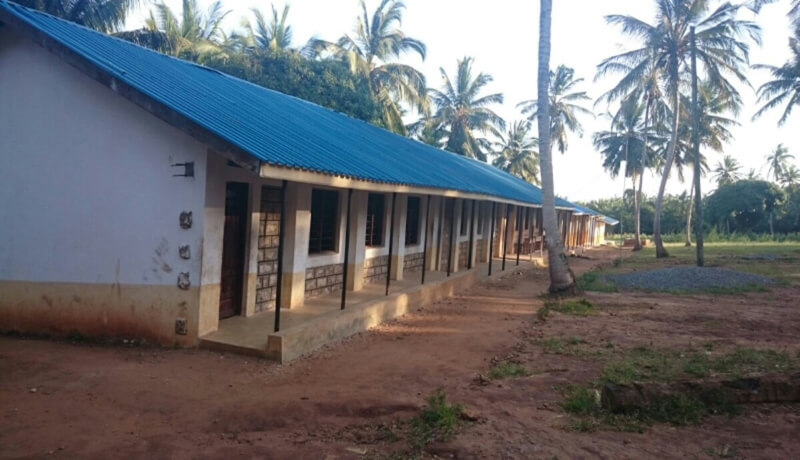 Bringing Solar Energy to a School in Kenya
When Oxford based charity, the Kalinda Foundation, got in touch to see if we could help bring solar to a school in Kenya, of course we said yes!  Ricard Aiguabella presents the first of a series of guest blogs on the project.
The Kalinda Foundation are planning to install several solar panels to bring electricity to a school in Kenya , as power lines have not reached the school yet, and the cost of electricity is very high in Kenya – particularly taking into account the low salaries. The key for children in need is to provide them with education, so we hope to bring lighting to help them study when it is dark outside, as many students use kerosene lights, which are both toxic and expensive to use. We also want to create a computer lab to increase the quality of their education, and to give them the opportunity to have highly skilled jobs. Education is the key to give a better future to all the children attending the school, and we do think that providing electricity is the best way to improve their education.
Joju Solar is kindly contributing their technical knowledge and a donation of solar panels for the project.
Kalinda foundation was started by Felix Ihah – it is named after his mother, who helped him and encouraged him to study when Felix was a child – despite having to walk several miles every day to go to school. Felix, with the help of many volunteers and donations, has brought to Kenya, on a yearly basis, humanitarian help for the school and his village. In December 2017, we managed to send a 20-ft container to Kenya, absolutely packed with books, clothes, toys, computers, and even a car for the school. The shipment will arrive in February 2018, and hopefully will be a big step forward in improving the quality of education as well as the quantity of pupils the school can accept. This was organised by Felix, who is currently living and working in Oxford, UK, with the help of the local community. It was a great success, and hopefully we will be able to repeat this on an annual basis.
Moreover, last week the school finally finished the installation of a direct water supply (which unfortunately is not that common in schools in Kenya and Africa in general), which will massively increase the well-being not only of the pupils, but also the local community.
Currently the school is flourishing, however it all started with volunteers building the school. It was a former church, which was rebuilt as a school to meet the demands of all the children in the village – and many local orphan children. Teachers were all volunteers (one of them Felix's sister), and the school was not only a place to educate children, but also to provide shelter and help nurturing orphan children. Thanks to the great job done by all the volunteers, the school is now receiving support from the Kenyan government, which is helping and paying a small salary to all teachers.
We are still open to donations in our crowdfunding page – as we are preparing the next shipment to Kenya, with all the solar panels, batteries, cables, etc. for the solar installation – as well as receiving donations of clothes, books, computers, toys, etc. from the local community in Oxford. So feel free to contribute to our cause via our crowdfunding page:
It has been a long journey, but hopefully we can give the opportunity to have a brighter future to many children in Kenya. And thanks to all the volunteers, and especially our colleagues at Joju Solar, for their help and support!
Joju says: "Do help by giving to this project if you can – even as little as £5 can make a huge difference!  We love the work we do with schools in the UK, and we love the little pieces of work we do in Africa – it's one of the best ways for us to use our skills for the greatest good.  We can't wait to see further blogs from Ricard during install, and looking at the impact made over the coming years."